More than 60 contestants and 50 boats were out on the Monegasque race area last weekend for a back to (sailing) school event for the Yacht Club de Monaco's Competition Cell. Monaco Sport Academy members were also out there. A year since its launch and early conclusions can be drawn of this developing young structure. Established exclusively for athletes from Monaco, the Academy provides them with 360° support to help them reach full potential in their academic and sports careers, as well as on a personal level. With the ambition being they embody values associated with high-level sport, these young athletes in the first year class have fulfilled their part of the contract.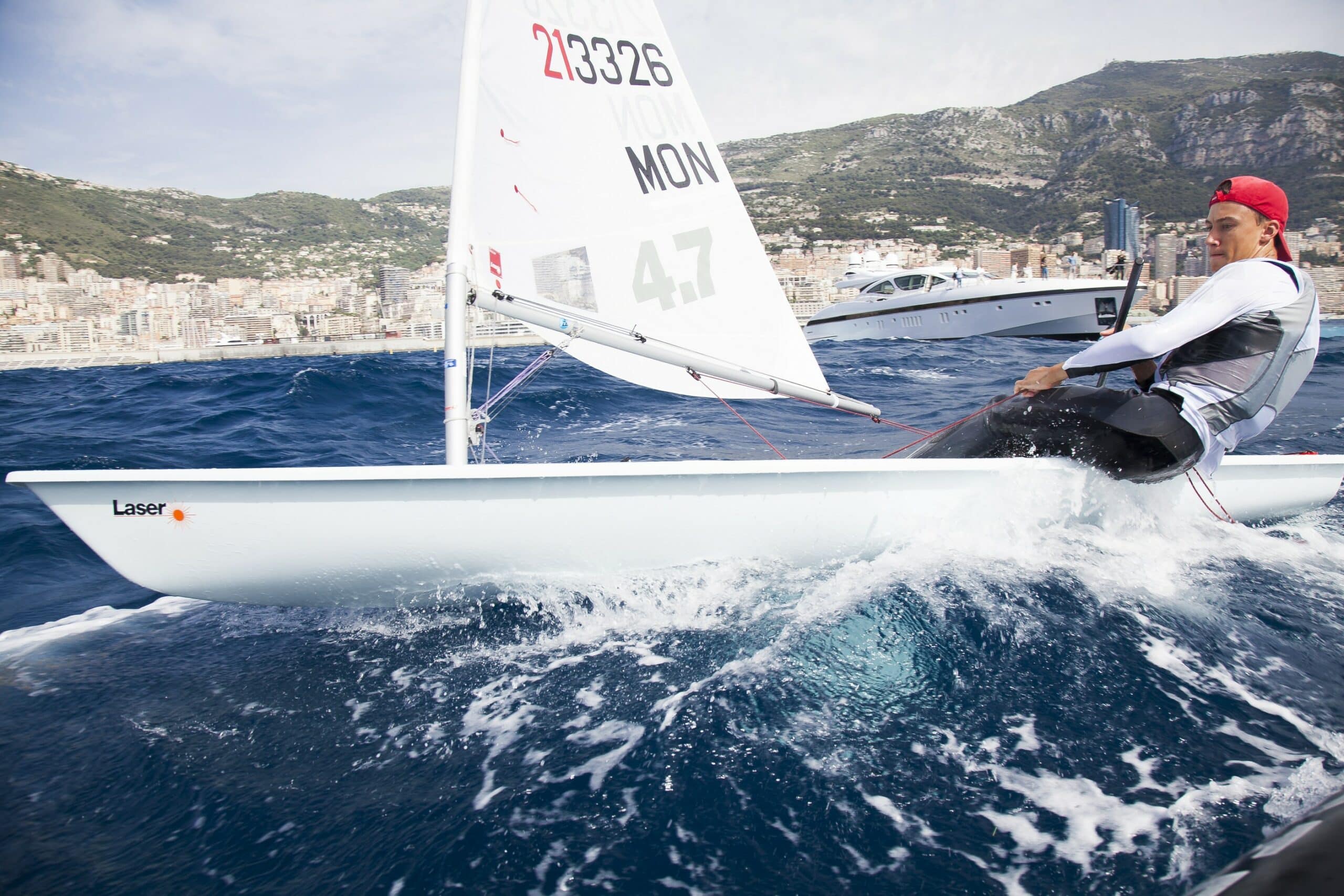 A first year competing on all fronts
Whether in the Nacra 15, Laser Youth, High-Level Laser, Optimist, Jet-Ski or Kiteboarding, each in turn has stepped up to the plate to stand out at major events in their sports calendars. The youngest in this class year, Leonardo Bonelli, has had a season his elders might envy. The 14-year-old leaves one in no doubt about his ambition to shine at the big Optimist meetings: winner of the International Summer Cup (CIE), 8th in the International Spring Cup (CIP) and 28th in the European Championship, the results speak for themselves.
Not to be left out, the older ones are moulded from the same cast and are cultivating the impatience that nourishes dreams of greatness. "I kiteboard every day and am in the gym at least three to six times a week," says Alexander Ehlen. He's been kiteboarding for three years now and has what it takes to succeed. Now at school in Hyères, a kiteboarding mecca, he has deliberately moved away from the Monegasque base. Far from his family and the Principality, Alexander has created a new life dedicated to his passion. With his baccalaureate in sight, he intends to do a nautical technical-commercial course at the same time as a state Diploma in Youth, Education and Sport.
For others the ultimate goal is to line up on starts at the Olympics, sailors like Jérémy Moutout competing at the highest level for Lasers: "My dream is Paris 2024. I'm working every day to achieve this while at the same time studying for my BPJEPS with sailing option (Brevet Professionnel de la Jeunesse, de l'Education Populaire et du Sport). Being involved and aiming high on sea and ashore will make me a more complete athlete. I can rely on the Yacht Club's support but also that of the Academy". Indeed, like the others, Jérémy is receiving bespoke support from the MSA's pool of experts including for personal fitness training, mental coaching, and assistance with their careers and/ or school. Currently ranked 119th in the world out of 669, Jérémy has all the cards in hand to reach that Holy Grail for any sportsman or woman: a chance to compete in an Olympic Games.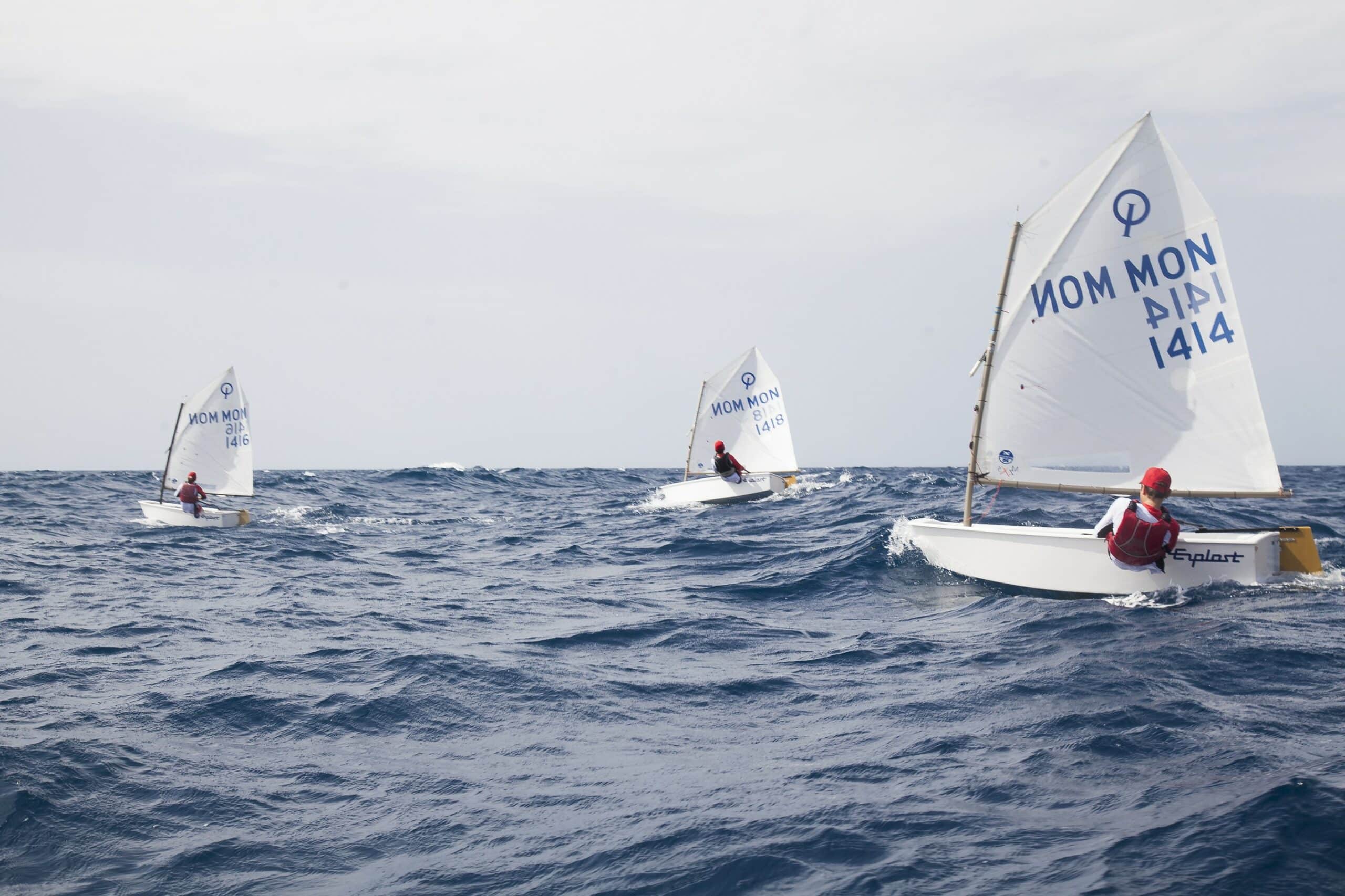 In the Laser Youth, Alessandro Montefiori clinched 4th at the Kiel Youth European Sailing and was ranked 43rd in the Laser 4.7 European Championship. He's pursuing his career to be a professional athlete, while continuing his studies at the International School of Nice and the Academy "helps me find a balance, that's for sure". His head may be in his books, but he has his sights set on the horizon.
Solo success is matched by those working in tandem, like the pairing of Logan Viciana/Mathieu Choquet and Pauline Lepoivre-Chaubard/Andrea Tortella in the Nacra 15. With 6th place in the World Championship at Gravedona in Italy for the former and 18th in the Youth Sailing World Championship at Gdynia in Poland for the latter, they are promising results for young people who have only been competing in this class for two years.
In the stand-up jet-ski category, Lisa Caussin-Battaglia has had a great season, including 5th in the UIM-ABP Aquabike European Championship and European Vice-Champion of the IJSBA Euro Tour – and that's just for starters thanks to the Academy: "The MSA has given me the tools to manage my stress levels, the sophrology sessions in particular have been essential in my progress," she says.
Launched December 2018 at the YCM Awards attended by YCM President HSH Prince Albert II, alongside YCM General Secretary Bernard d'Alessandri, and Philippe Ghanem, Board member and the man behind this project, the Monaco Sport Academy continues to grow within the YCM as a structure young Monegasques with a dream can aspire to.
.